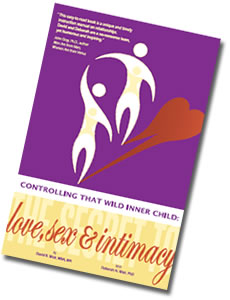 Controlling That Wild Inner Child:
The Secret To Love, Sex & Intimacy
"We loved each other so much! How could our relationship have become so bad?"
Love is not enough. Successful relationships don't just happen. They are created and nurtured. In Controlling That Wild Inner Child: The Secret To Love, Sex & Intimacy, David Weir shows that people tend to act inappropriately on emotions (the wild inner child) and violate the rules for healthy relationships. They don't mean to do it. They just don't know any better. To be really happy, it's necessary to know effective relationship skills.
The book includes sections on
Self-assessment
Defining our differences
Relationship tools & skills
Creating passionate sex
Advanced skills: anger, money, affairs, etc.
Children, parents & others
Each chapter ends with fun and easy exercises to bring these new tools into your relationship.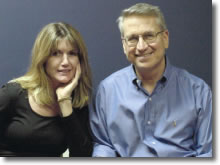 David Weir has Masters Degrees in Business Administration and Counseling. He and his wife, Dr. Deborah Weir, whose degrees are in Counseling and Sexology, have presented dozens of workshops on relationship enhancement. Both have earned advanced certification in eight different specialty areas. Before becoming a counselor, David lived for 25 years in the real world as a businessman. In both his personal and career lives, he's been educated in the School of Hard Knocks. He knows what it's like to struggle with family, career, and the everyday challenges and opportunities that real life provides. Most of all, he's learned how to make relationships work. David and Deborah live it every day in their marriage. They know what needs to be done to keep love alive. They teach it every day to their clients. In this book, they pass this information on to you.
COME TO RELATIONSHIP SCHOOL
WITH DAVID AND DEBORAH WEIR
Your life is waiting!