Meet David Weir, MBA, MA, NCC
North Carolina Licensed Professional Counselor Supervisor
Florida Licensed Mental Health Counselor
National Certified Counselor
Board Certified Sex Therapist
Distance Credentialed Counselor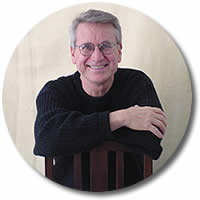 The most unique thing about me isn't that I have two Masters Degrees. It isn't that I have advanced training in several areas of psychotherapy, including "Diplomate" Certification status in both Sex Therapy and Hypnotherapy. It isn't that my wife and I share the same career. The most unique aspect of my being a psychotherapist is that I was formerly a businessman, and I have lived 25 years in the "real" world. How many counselors have owned a bank? And a coal-mining company? And a manufacturing company? Isn't that weird? How did I make that unusual transition? And what does that mean to you – to have a counselor with such a strange resume?

I became a counselor in 1990, after almost eight consistent years of being in almost weekly psychotherapy sessions myself. Yes, eight years – a very long time. Long-term counseling like that is rare these days. Needless to say, the counseling started because I was not happy. By the mid 1980's, I had been divorced twice and, in the process, lost substantial contact with my children. And business challenges, successes, and failures didn't make me feel any better. The counseling turned my life around. Typical of the therapy process, my good qualities were not changed – only the negatives and the problem areas were affected. I finally got my life together. I was truly happy for the first time in my life.

Then, one fateful night in December 1988, a stranger told me about the Masters Degree counseling program at the University of South Florida. I thought, "Maybe I can become a counselor and pass this experience of fulfillment on to other people." Being slightly obsessive, I took immediate and rapid action. I promoted the Vice-President of my manufacturing company to President, and I walked away from business to enter USF in January 1989. I finished the Masters program with a 4.0 GPA in April 1990, and immediately opened a private counseling practice.

Six years later, I blended my education and experience in both business and psychotherapy and created the Academy of Executive Coaching. In addition to providing coaching services, I also train other professionals how to become effective coaches.

What this story means to my clients is this: I have been educated in the School of Hard Knocks. I know what it is like to struggle with family and career, with time management, with taking the time to nurture family relationships. I have experienced failures and triumphs in all aspects of my life. I can relate to the challenges and opportunities that real life provides. And, most of all, I have learned how to make life work: with career, relationships, health, and personal fulfillment.
Counseling Experience:
PRIVATE PRACTICE: PSYCHOTHERAPY & CONSULTATION (1990 to Present)
Counseling adults with issues concerning relationships, sex therapy, AIDS & terminal illness, anger, anxiety, depression, stress management, sexual orientation, and grief
Specialize in brief/solution oriented approaches, incorporating primarily narrative, hypnotherapy, & cognitive/behavioral techniques
With my wife, Deborah Weir, PhD, LMHC, the author of Controlling That Wild Inner Child: The Secret To Love, Sex & Intimacy
Licensed Supervisor of North Carolina Professional Counselor Interns
Created and offers Intense Counseling in which counseling sessions can last more than one or 2 hours to meet the needs of clients who want significant help quickly
Consultation to Michele Weiner-Davis (author of In Search Of Solutions and Divorce Busting) on preparation of her book Change Your Life And Everyone In It
Founder and Director of Academy of Executive Coaching
With wife Deborah Weir, PH.D., LMHC, LPC, have presented over 36 Mars & Venus Workshops as well as various other workshops and seminars.
Developed "Returning to Love" seminars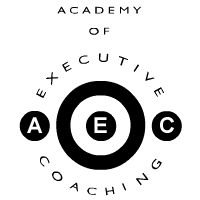 Coaching Experience:
ACADEMY OF EXECUTIVE COACHING (1996 to Present)
Provision of personal and executive coaching services to executives and individuals in businesses, medical practices, financial consulting, construction, & organizations
Creator of Intensive Executive Coaching and Relationship Counseling: Have worked with clients in or from varied locations including Japan, Brazil, Kazakhstan, Azerbaijan, Tbilisi, Dubai, Moscow, and various parts of the United States
Provide Critical Incident Stress Management, employee assistance and career counseling services to businesses and their employees
Provide executive coach training to other professionals involving the art and skills of coaching and mentoring
Provide employee assistance and career counseling services
Professional Credentials and Memberships:
North Carolina Licensed Professional Counselor Supervisor #S9244(2012 to present)
Florida Approved Supervisor of Mental Health Counselor Interns (1999 to present)
Licensed Mental Health Counselor (Florida) #MH 3268 (1994 to present)
Board Certified "Diplomate":

American Board of Sexology #2562 (2000 to present)
National Board for Certified Clinical Hypnotherapists #R845 (1995 to 2014)

Board Certified:

National Board of Certified Counselors #35498 (1994 to present)
National Institute of Sports Professionals (as a sports counselor) (2000 to 2010)
Distance Credentialed Counselor (telephone & internet), CCE of the National Board for Certified Counselors #DCC 00259 (2005 to present)
Center for the Application of Psychological Type (1993 to 2014)
International Society for Mental Health Online (2005 to 2014)
Certified Professional Coach (2011 to present)
Mars & Venus Counselor and Facilitator (1997-2002)

Previous Memberships and Offices Held:

Tampa Bay Association for Marriage & Family Therapy – Treasurer –1995-99
Suncoast Mental Health Counselors Association – Vice-President – 1994-95
American Mental Health Counselors Association
Florida Mental Health Counselors Association
Florida Society of Clinical Hypnosis